Liverpool
URBAN GreenUP Project for UNESCO World Heritage Site Liverpool
URBAN

GreenUP Competition

URBAN GreenUP is a project funded under the European Union's Horizon 2020 programme. Its objective is the development, application and replication of Renaturing Urban Plans in a number of European and non-European partner cities. The three main cities participating are in Liverpool - UK, Izmir - Turkey and Valladolid - Spain.

The projects aim to mitigate the effects of climate change, improve air quality and water management, as well as to increase the sustainability of our cities through innovative nature based solutions.



The Pollinator Project
Flavia Goldsworthy and reShaped Landscape Architects were the winning team engaged to deliver a series of pollinator friendly, species rich planting schemes across Liverpool city, one of the Front-Runner cities.
Flavia is the Horticultural Lead for the pollination project, designing dynamic planting schemes which will increase much needed pollination opportunities across the Baltic Triangle city sites. They will be studied, analysed and used as an example on how to increase and implement biodiversity led planting schemes for the Follower Cities.
The Sites
The sites range from dockside banks to smaller inner city parks, enabling the use of a diverse range of plant species. The aim is to create plant rich corridors and encourage wide foraging opportunities for pollinators.
We will implement site specific planting schemes which incorporate native and non-native plants, this will extend the foraging season which is a crucial element to factor in due to the changing climate.
Liverpool has a temperate maritime climate, with relatively mild summers, quite cold winters and rainfall spread fairly evenly throughout the year. The sites are also quite open, so there are strong winds.
The spaces are designed to bring visual joy to passers by and provide opportunities for them to walk through the planting proposals. This approach to design allows the viewer to feel completely submerged and enveloped by the plants, reconnecting them to nature, improving their well being, whilst also increasing the biodiversity.
With such a range of sites from barren dockland to dry, shady woodland, it is really important to look carefully at which plant species will thrive in such tough conditions. Some useful pollinator plants shown below.
Research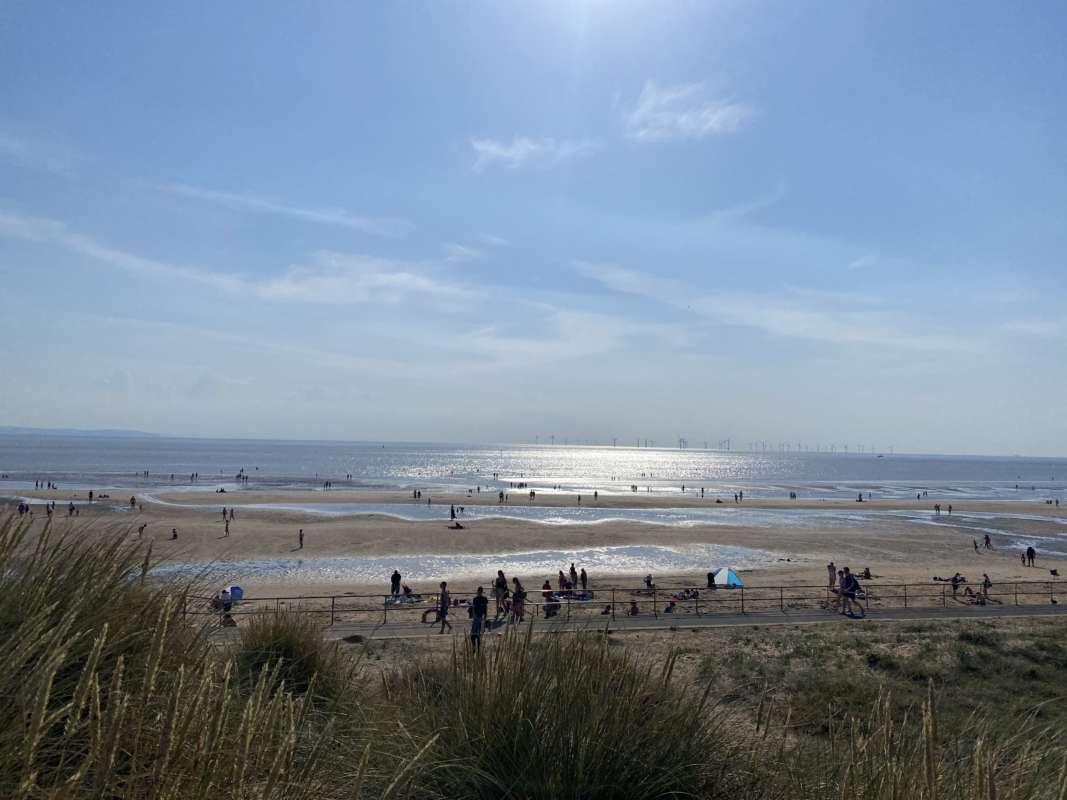 Research took us to study the plant species that thrive along the Sefton Coast, a SSSI, to see how we could integrate some of the plant species in to our project. This analytical approach to planting design will enable better physical links for pollinators to the wider landscape. Examples of some of the beautiful native plant species we found are shown below.