Footstool
An elegant and functional footstool.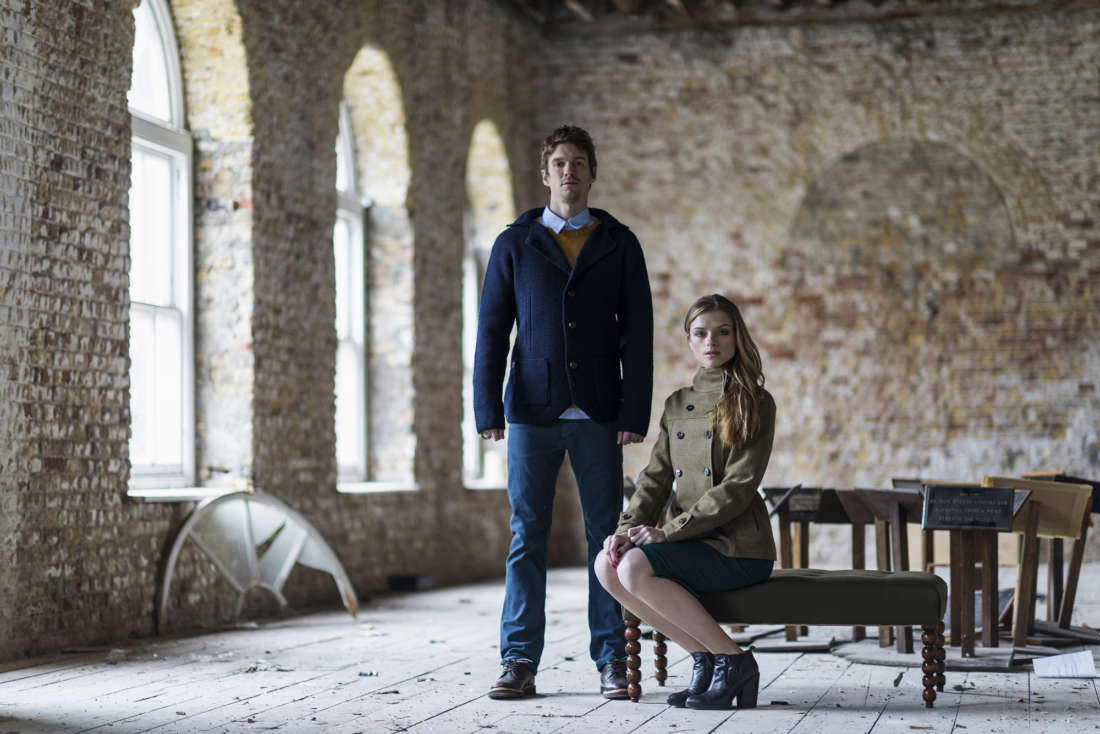 More detail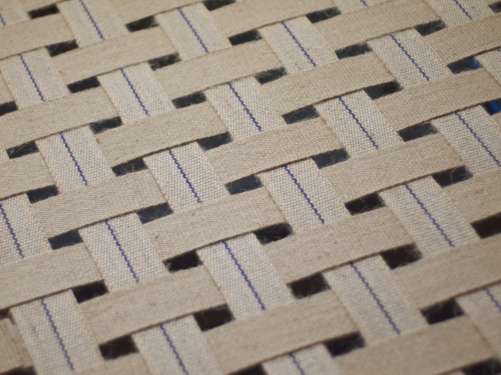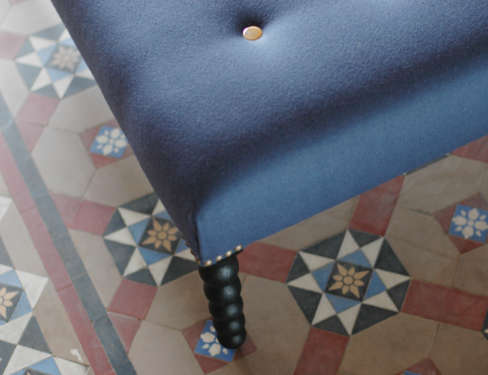 This footstool was designed and made by Flavia. She had a desire to create a footstool/ottoman that was elegant and functional whilst retaining beautiful proportions. It champions the best in British craftsmanship.
The legs are made of solid Beech wood and hand turned in the Forest of Dean. The frame is constructed to the required size and the legs are hand stained. The process is lengthy to ensure the best depth of colour and finished with oil. The footstools are upholstered using the finest materials available, including rubberised horsehair. This ensures that each piece is unique and will be long lasting. Covered with fire retardant calico, 100% wool top fabric, hand stitched corners and buttoned. Once upholstered they are completed with antiqued French brass nails. Alternative fabrics can be used.
The footstools can be commissioned to size.